I am grateful and humbled to have received these beautiful words from my students. They have taught me more than they could ever know and I am honoured to practice with them.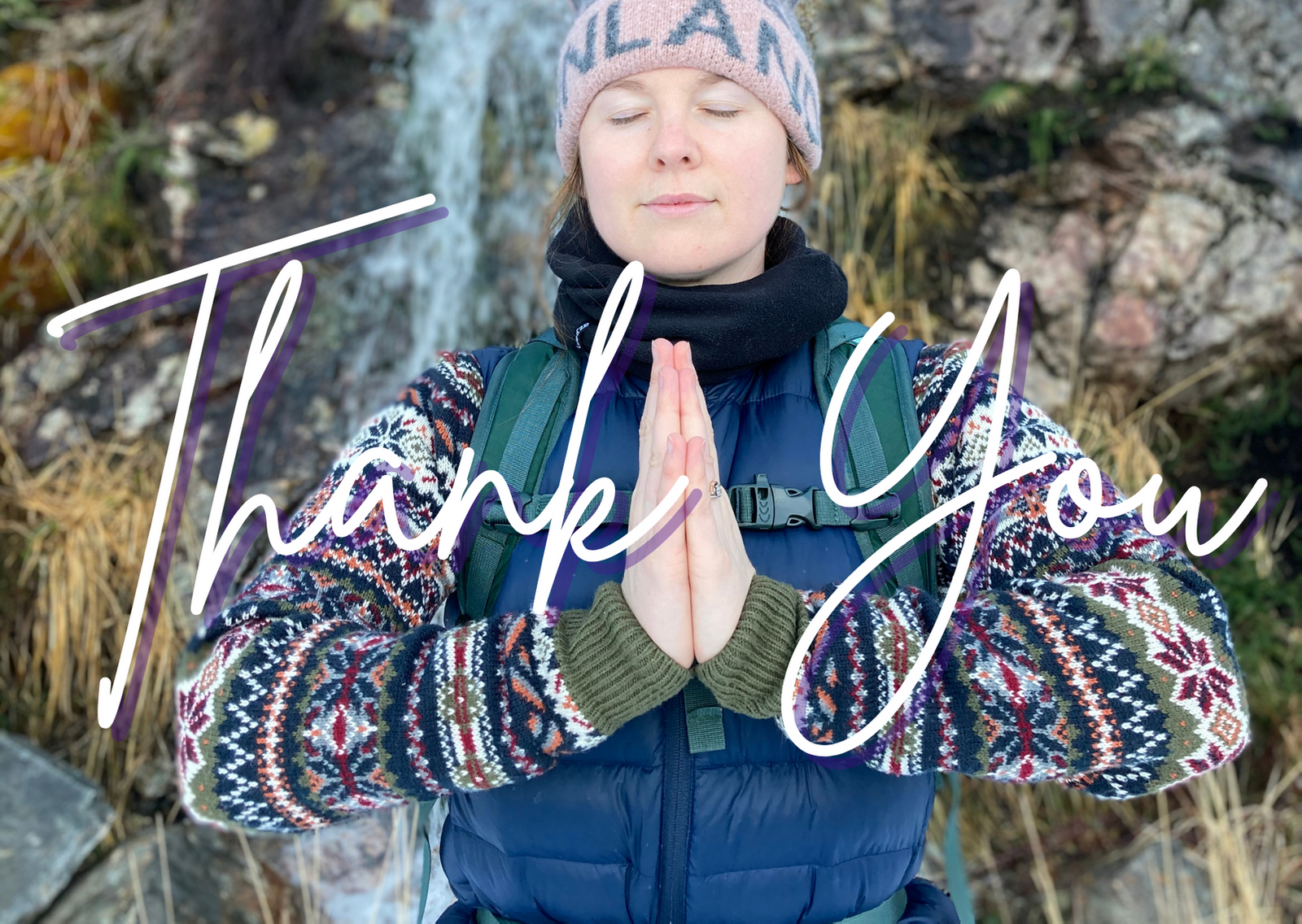 "Tess is just wonderful. Pleasant, attentive and adaptable, we definitely recommend her, whether for adult or kid/family classes!" - Gloria G.
"Conor and the girls enjoyed their first family yoga session this morning and they all loved it. The girls have been in such a lovely mood all day. Can't wait for next Saturday morning. Definitely the perfect way to start the weekend." - Sara F.
"Tess is an excellent yoga teacher; she is very dedicated to her work and knowledgable that if one position doesn't work for someone, she can quickly suggest another. This creates a trusting environment and you know she always has your best interests at heart. I have been focusing particularly in prenatal yoga with Tess and have learnt not only physically how to relax my body in pregnancy but also facts about the pregnancy process, through her studies and experience.
Tess es una profesora excelente; es muy dedicada a su trabajo y sabe que si un movimiento no funciona para alguien, puede sugerir rápidamente otra posición más cómoda. Esto crea un ambiente de confianza y sabes que ella siempre tiene tus mejores intereses en mente. Me he centrado particularmente en el yoga prenatal con Tess y he aprendido no solo físicamente cómo relajar mi cuerpo durante el embarazo, sino también detalles sobre el proceso del embarazo, a través de sus estudios y experiencia." - Claire S.
"Tess is very clear and careful. She makes us feel comfortable and at ease. Her classes are very efficient to start connecting with your body. I would really recommend it!
Las classes com Tess son muy enriquecedoras, porque enseña yoga de un modo cómodo y que al mismo tiempo challenge you. Sus classes son muy buenas para conectar mejor com tu cuerpo. Me gusta mucho y las recomiendo para toda la gente!" - Giovanna K.
"Tess is an excellent yoga teacher! She knows how to create a really warm, relaxing and supportive atmosphere. She gives really clear instructions and offers many variations for each pose depending on your level. Would totally recommend!
Tess es una profesora de yoga excelente! Sabe cómo crear una atmósfera cálida, relajada y en la que sientes apoyada en todo momento. Da instrucciones muy claras y propone diferentes variaciones para cada postura que se adaptan a tu nivel. ¡La recomendaría totalmente!" - Andrea H. V.
"Ideal for beginners and more experienced yoga goers alike. Very professional and caring tuition given with a great variety of exercises to keep you motivated and challenged. Tess is very aware of each person´s differing levels and abilities, tailoring the exercises to be suitable for all and is excellent at identifying an individual´s difficulties and needs. Enthusiastic teaching and very comfortable atmosphere created in class. Highly recommended." - Lynsey M.
"Participé en unas cuantas sesiones de yoga pre-parto con mi pareja, donde trabajamos posturas en pareja para el alivio del dolor y la ayuda a la dilatación. Vino muy bien tener un repertorio de posiciones que, tras la práctica, vienen intuitivamente en el momento de necesidad.
Tess tiene y transmite un gran conocimiento sobre el yoga, sus métodos y sus usos. Me encanta aprender con ella y, sobre todo, su tranquila forma de explicar que acompaña la sesión sin sacarte del momento. ¡Muy recomendable!" - Guillermo R. M.
"Tess is a fantastic yoga teacher: supportive, easy to follow and creates a lovely atmosphere in class. Really good at adapting the classes to your level: just challenging enough to stretch you (literally!) but not so much that you lose motivation. Highly recommended." - Lucy F.