As a good North American farm girl, I was raised by the phrase:
"You can sleep when you're dead."
While this phrase is great for pushing you to get ahead and get things done, the issue with it is… we NEED to rest. And I don't mean spend our life doing nothing. I mean, learning to fit breaks into our day, where we check in with ourselves, we allow ourselves to breathe; where we allow ourselves to unwind and disconnect. Rest is essential for our bodies to work at optimal function. By resting we:
Fight off illnesses
Restock energy
Recalibrate the brain
Increase memory retention & focus better
So here, perhaps, is a new phrase to live by:
This week I'm inviting you to challenge yourself to fit rest into your everyday life. In the Breathe Free Facebook group, I'm sharing 5 days of rest moments that are designed to be as accessible as possible. It's not about taking the day off, it's about finding moments in your day that you can focus in on yourself and allow yourself to rest. But remember, if you need to adapt them so they better fit your life, please do! And if you miss a day, don't let it get you down! Try again the next day.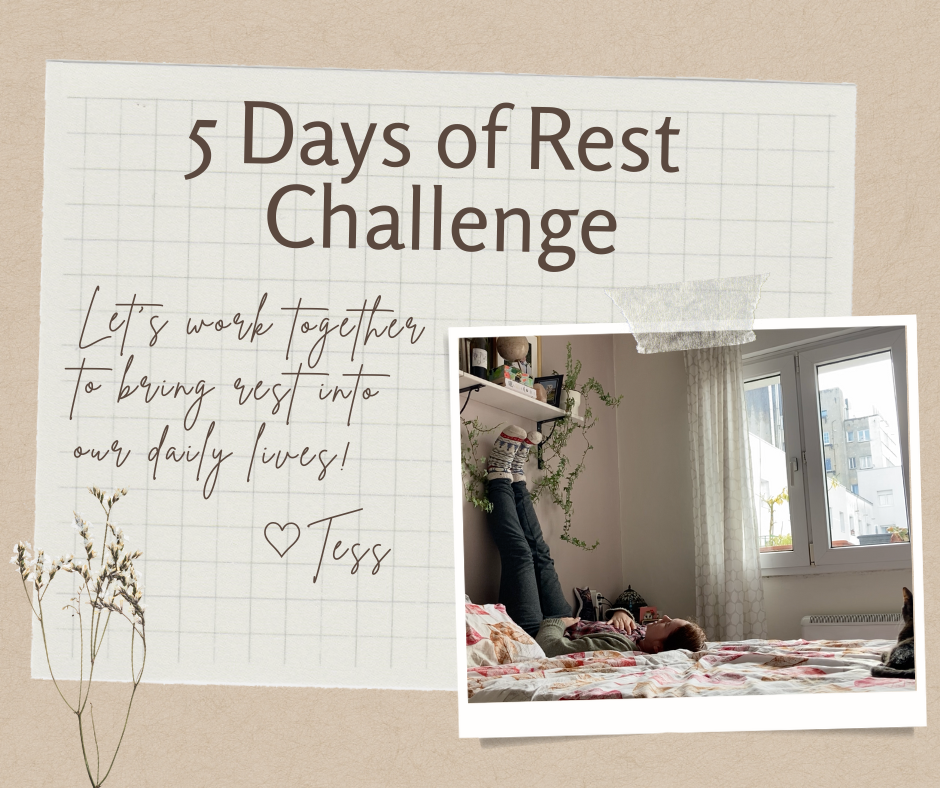 ✨Join me in the Breathe Free FB group for the 5 Days of Rest Challenge ✨
Let's help each other make rest a part of our daily self-care routines! If you feel a friend/colleague/loved one could benefit from this challenge, share it with them! Otherwise, always know you have me to cheer you on along the way!Sending lots of love and rest your way!
P.S. If you're catching this late, no worries! Join in whenever!