In celebration I've filmed four variations of Sun Salutations (Sanskrit: Surya Namaskar). Join me by doing three sets of each, so 12 sets in total!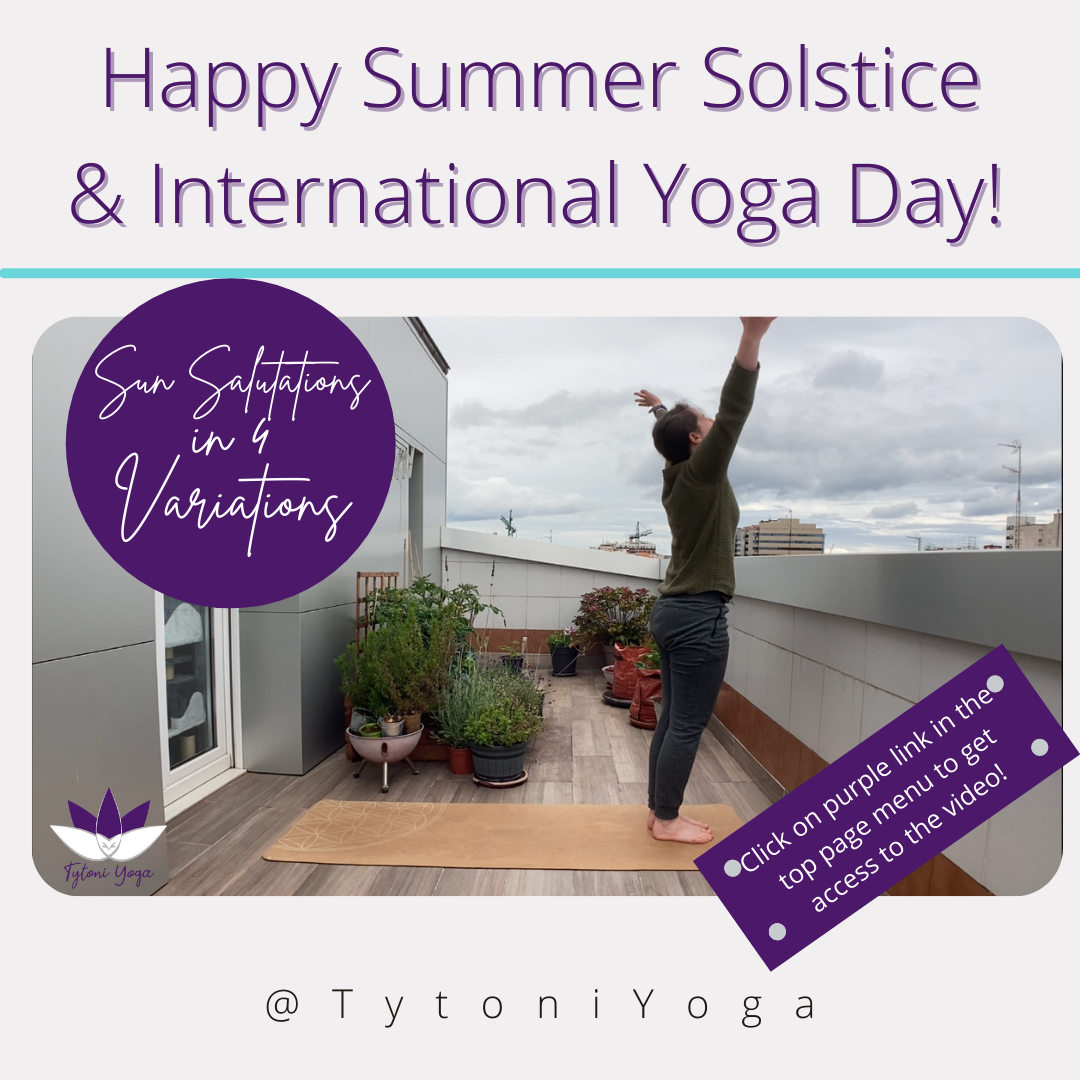 As a way to celebrate the longest day of the year, I'm sharing this week's Weekly Yoga Owl video with you all. To get the video, click the purple link in the top menu that says [Free] Sun Salutations in 4 Variations.
Sun Salutations are a great way to get the full body warmed up, connect with your breath, get your blood pumping and feel that heat from within. But there are many different variations and we don't just have to stick to one type. Not to mention, depending on where our bodies are at, and minds, we might be drawn to one variation over another.
In this video, I go through 4 different variations that you can try:
Seated Sun Salutations - If for whatever reason chair yoga is what suits you best at this moment, this is a great way to get the body moving without needed to get up and down off the floor.
No-Hands Standing Sun Salutations - Maybe you have bad wrists, maybe the hands are a bit tired, or maybe you just want to change things up and try out something new, this no-hands standing sun salutation sequence is for you.
Baby Sun Salutations - Not exactly for babies, but this variation is a nice sequence for those who want easier transitions, not as much weight on the wrists, but still get the body moving and warmed up.
Hatha Sun Salutations - This variation is a more traditional Hatha style sun salutation sequence. They require a bit more arm and core strength, but can still be adapted to suit your body. One way to do this is by keeping your knee down on the floor instead of up in the runners lunge or staying in half plank instead of full plank.
What's your favourite variation? Let me know, I'd love to hear from you.
♡ Tess
P.S. I'm not sure if we'll see the sun here in Asturias today. It peaked out very briefly at the end of this video, but has now clouded over and it's raining quite heavily again. If you see the sun, say hi to it for me!