It's MARCH! Which is, in my not so biased opinion (read completely biased: it's my birth month), the best month that exists. And even with the taints that March 2020 brought along, I can't deny my love for this month.
I'm dedicating this month to Life. New life, like that of which peeks out with the coming of Spring. Growing life, the act of learning, adapting, changing. Mature life, the wisdom we gain through our experiences, good and bad. And celebrate life, for we must celebrate the beauty that surrounds us.
In light of all this, I'm bringing to life new fun things for Tytoni Yoga. The first is, a weekly owl yoga video to all of the people who come to my weekly classes. Often times things come up in the classes that I find interesting and thing it would be interesting to delve into more. So, I'll be sending out weekly videos to do just that!
This week's video is a pelvic symmetry sequence that I learned from the wonderful yoga for pelvic health specialist, Shannon Crow. It's a gentle sequence that helps encourage symmetry in our pelvis when things get out of whack and we start to notice pain and discomfort in our lower back, hips and the pelvic region in general. Our pelvis is strong, but sometimes it needs a little love. This sequence is just for that.
Now, as I mentioned, these videos will be going out weekly to those who join in the weekly classes, but I thought as a gift to celebrate my birthday month 🥳, I'd send it out to everyone! If you're on my newsletter list and you haven't received it, let me know and I'll re-send it (be sure to check your spam/promotions/trash just in case it snook past you). If you're not signed up for the newsletter--The Tytoni Yoga Owl--yet, you can always sign up for the newsletter and free 10 days of meditations by clicking on the purple link at the top of the page: Challenge Accepted)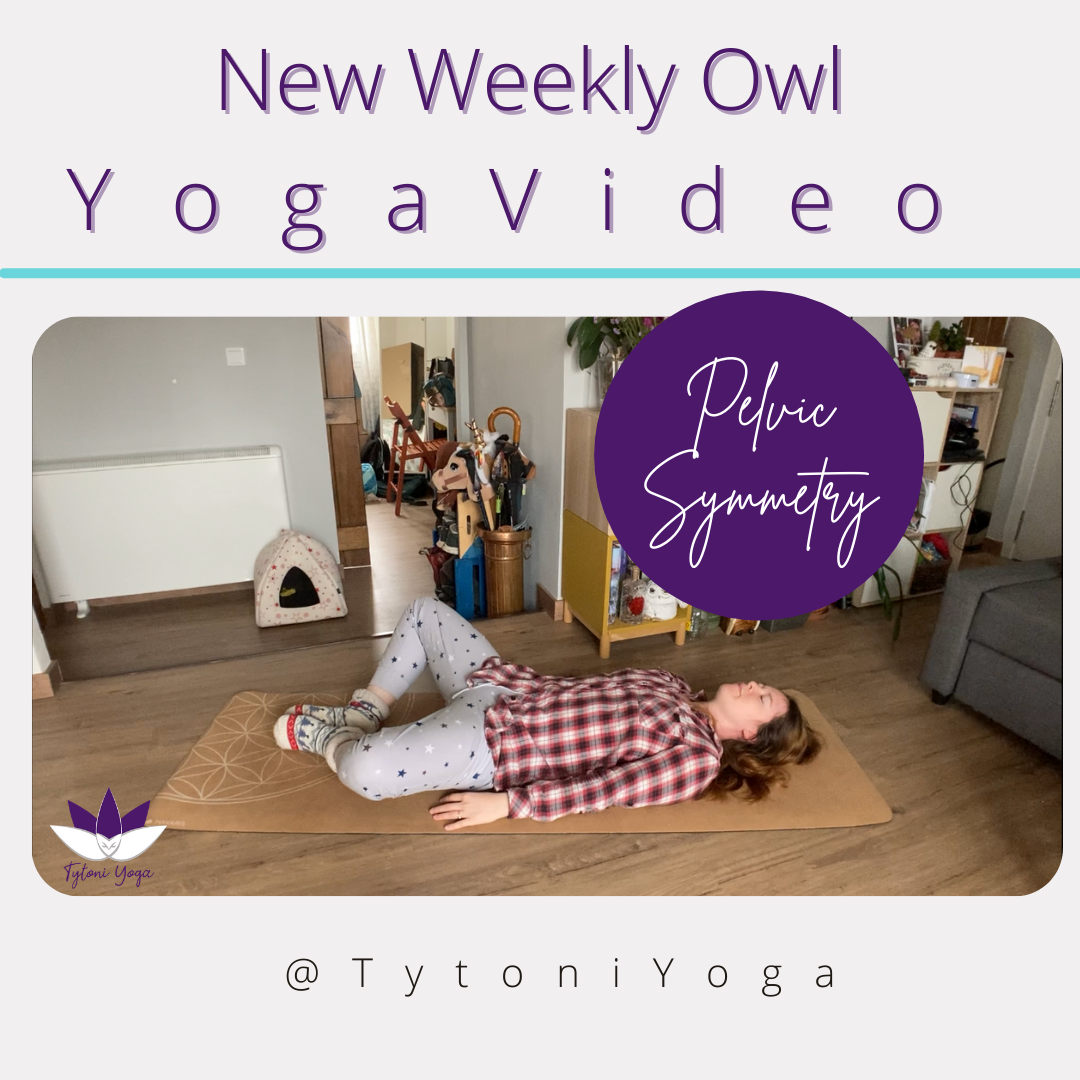 (If you are pregnant, you can do this sequence, but see how you feel, you may want to modify it a bit by using props under the knees and/or under the sacrum to lift your back slightly off the ground to not put as much pressure on the vena cava.)
I'd love to know what you think of the sequence, so please message me!
The other fun thing that is coming to life this month is Partner Yoga will now be a monthly workshop! I'm so excited for this! The first workshop went so amazingly that pretty much everyone who attended said they'd love to continue doing partner yoga on a monthly basis. You can't see me, but I'm literally bouncing up and down with how much I love this idea. And, how awesome you all are.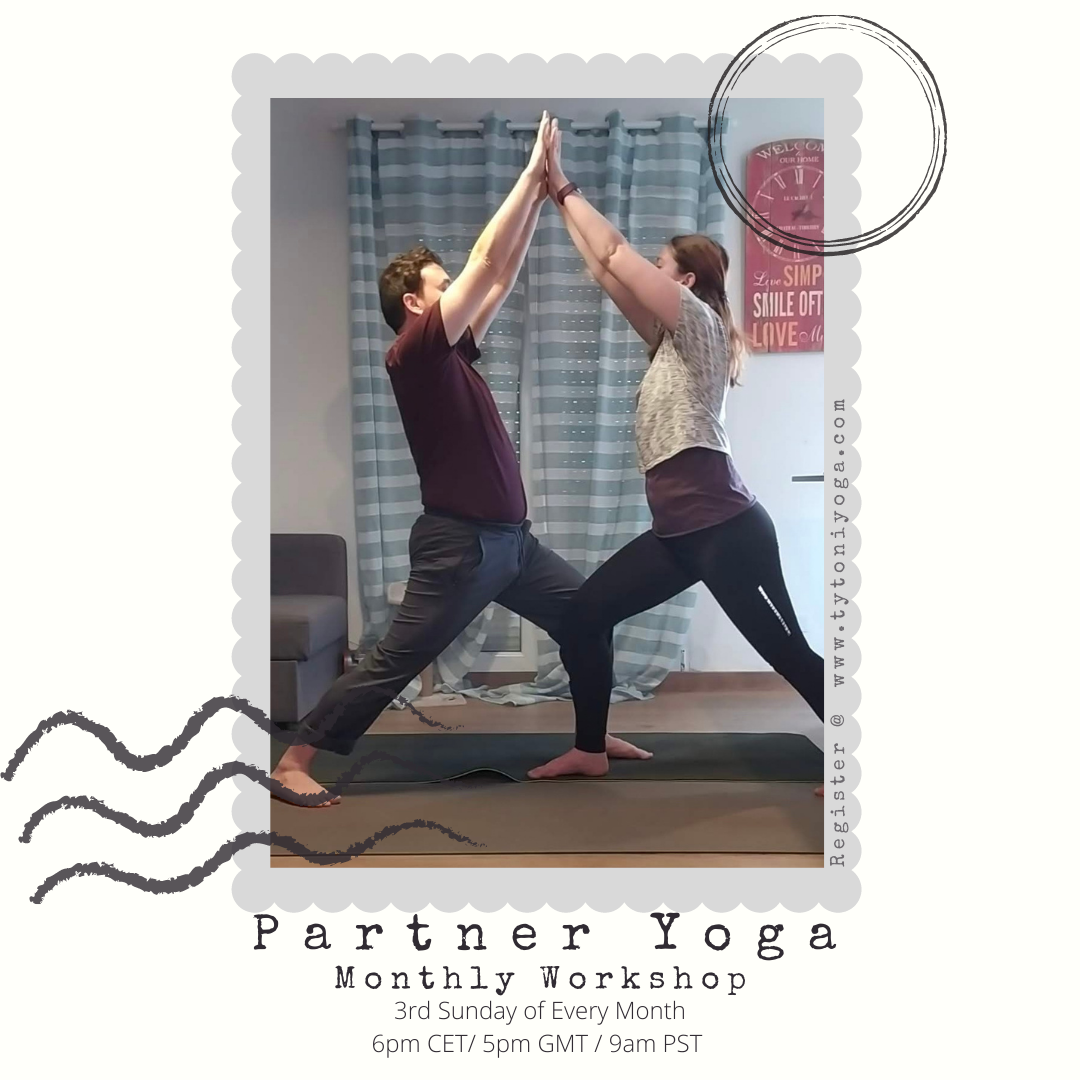 So the monthly Partner Yoga Workshop will be on the third Sunday of every month. Which means, this month it lands on Sunday the 21st. The time will be the same, 6pm CET, 5pm GMT, 9am PST.
If you're interested in joining in, send me a message or sign up directly on the website. Here's the link for the March workshop: Partner Yoga Workshop March 21st.
I'd love to hear from you, either just to say hi or if you have a question, so don't be shy! Message me in the contact form below, on Facebook or Instagram.