The last couple days I've received various messages asking what the platform of Roadshow Yoga in Asturias looked like and how it worked, so I thought I'd make a video for everyone who might be curious. If you were one of those people, thank you for your question and message!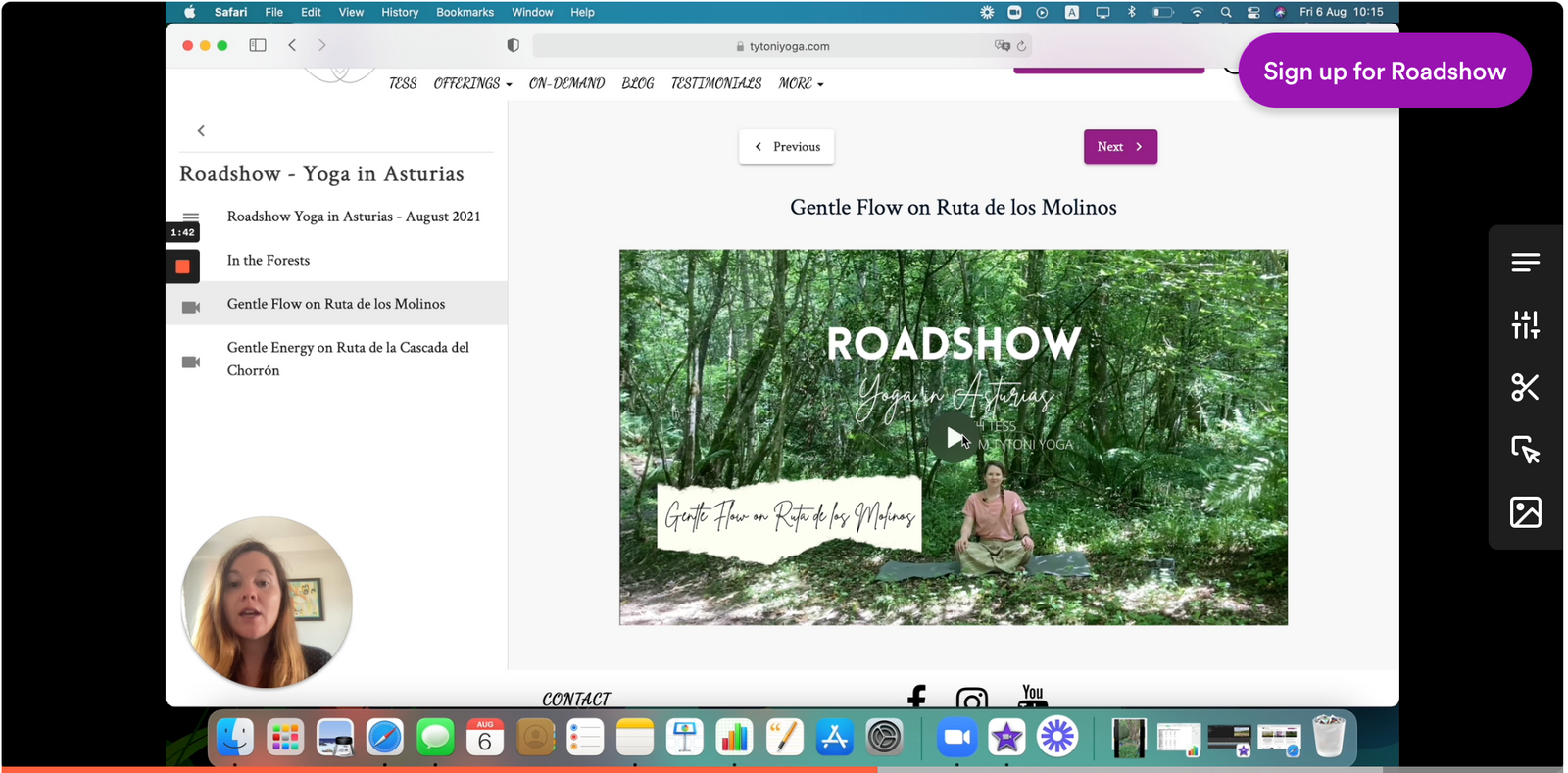 The Roadshow On-Demand platform is pretty amazing, as you can see in the video (link above). You can scroll through all the videos that are there, watch them on your computer, phone, tablet and smart TV, and they can literally go with you wherever you are this summer—as long as you have data/wifi.
I'm having so much fun filming for this series. We've found some pretty amazing spots. I've still got three more videos to film, and the plan is to film the second By the Sea video this weekend!
I am so excited to share these spectacular places and the breathing, movement and meditation sequences with you. I'm constantly posting about the different places we film at on social media (Facebook & Instagram), so if you haven't seen them yet and are curious where you'll be "doing" the yoga for Roadshow be sure to head over there to get a sneak peak.
Any other questions or comments about Roadshow—or anything else!—please let me know! I love to receive messages from you. Send me a message in the Contact box below or on Instagram or Facebook!