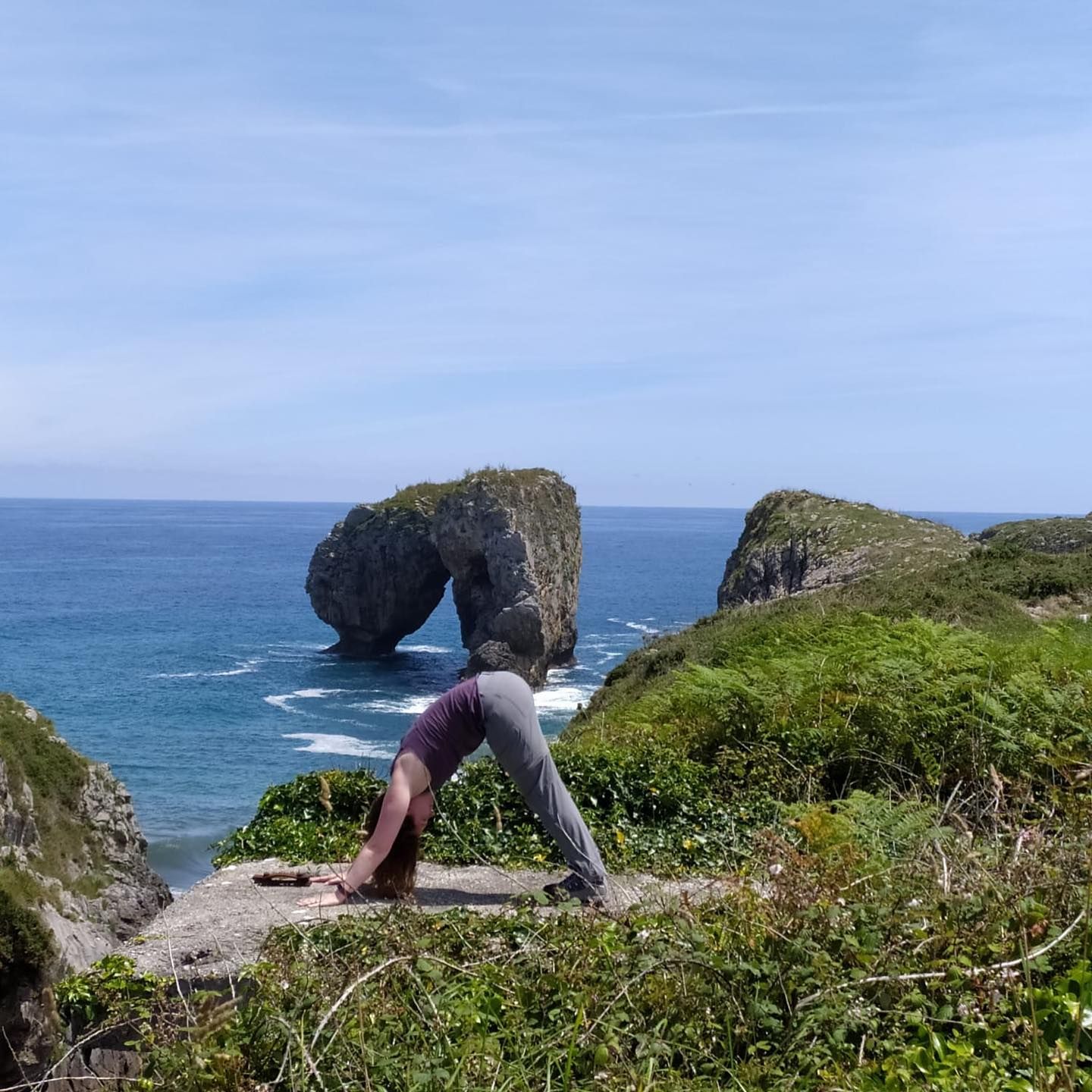 Happy Saturday!

Today's post we travel to Castro de las Gaviotas or Islote Desfuracado, on the north eastern coast of Asturias, Spain, near the beaches La Huelga and Gulpiyuri. Leading to this beautiful rock formation, nestled in between the cliffs, is a very pretty beach that can be accessed at low tide—watch the steps down though because they're a bit steep and a bit of a scramble!

All along this part of the coastline there are spectacular cliffs and natural blow holes. Not to mention all the beautiful flora and fauna that can be found. And the delicious food, as well!

Downward dog, or Adho Mukha Svanasana, is a great inverted pose. It may not seem to be the most impressive of poses, but it's very beneficial. It can help calm the nervous system— which in turn can reduce stress and mild depression—strength arms and legs while stretching calves, hamstrings arches and shoulders, and can decrease tension and headaches by elongating the cervical spine and relaxing the neck and head.

As always, in a pose pay attention to your body, watch where is best to put your arms and feet that works best for you. Don't push yourself into any pose that then causes any sharp pain or discomfort. If you have problems with carpal tunnel syndrome or are heavily pregnant it is advisable to avoid this pose and find other asanas that better suit your needs.