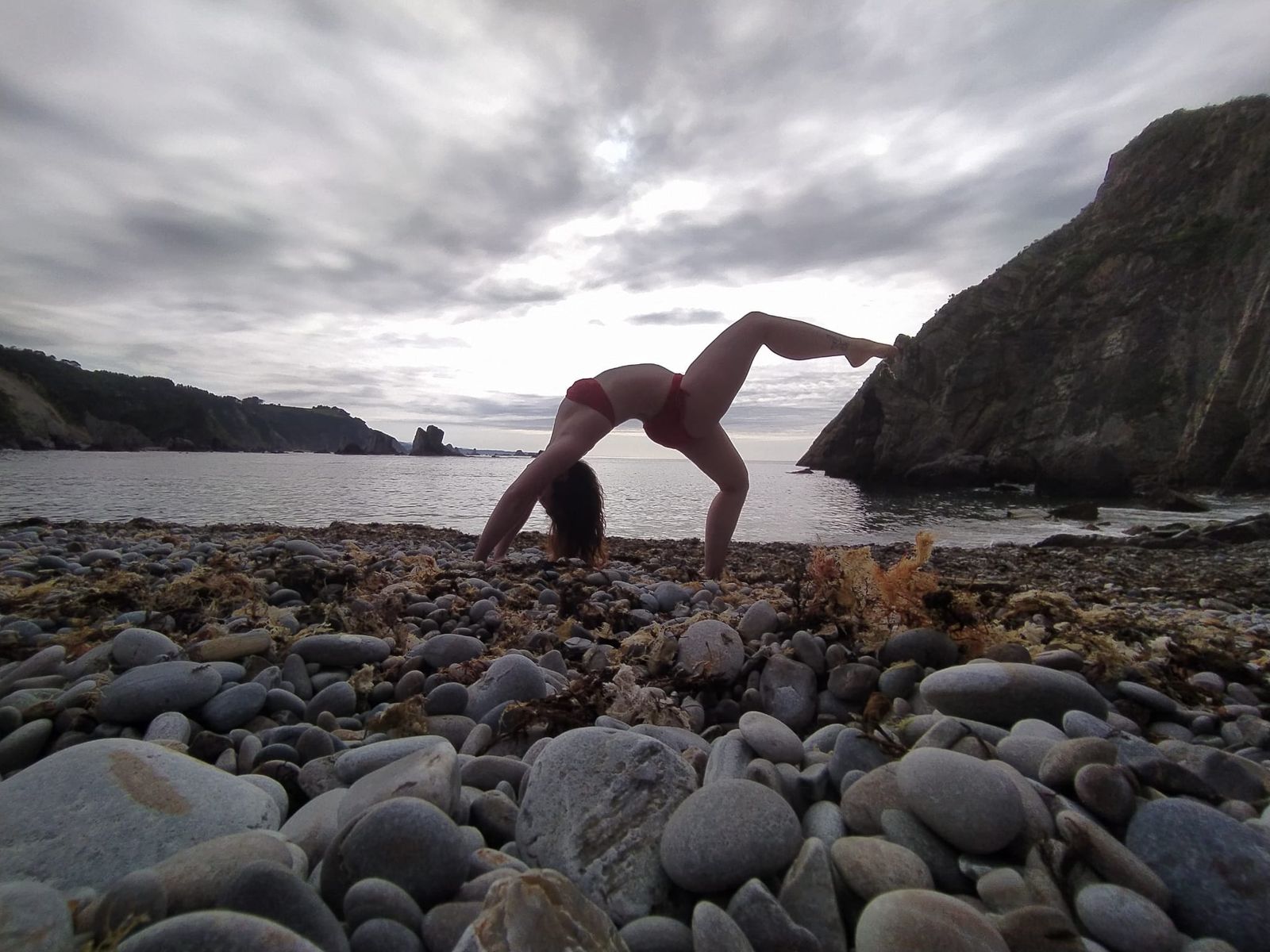 This is the first post for Yoga in Asturias (@yogainasturias), an offshoot of Tytoni Yoga. The idea is to share the many beautiful places in Asturias, known as a Natural Paradise on the northern coast of Spain, plus educate about benefits of yoga.

Being outside, exploring my adopted home, and doing yoga are some of my favorite past times; so why not combine them?!

This photo was taken by my husband on a beach called, Playa del Silencio. The name is a play on words as the beach is pebbled and makes a beautiful deep sound as the waves come in and out. It's located on the western-central coastline of Asturias near the small, picturesque fishing village, Cudillero.

The pose, or asana, is the Wheel or Chakrasana. It is an advanced asana that provides a deep back bend and chest opening. It strengthens the arms and legs, energizes the whole body and can be mentally uplifting.

Wheel pose is not recommended for pregnancy, anyone with shoulder or back injuries, or have high blood pressure.