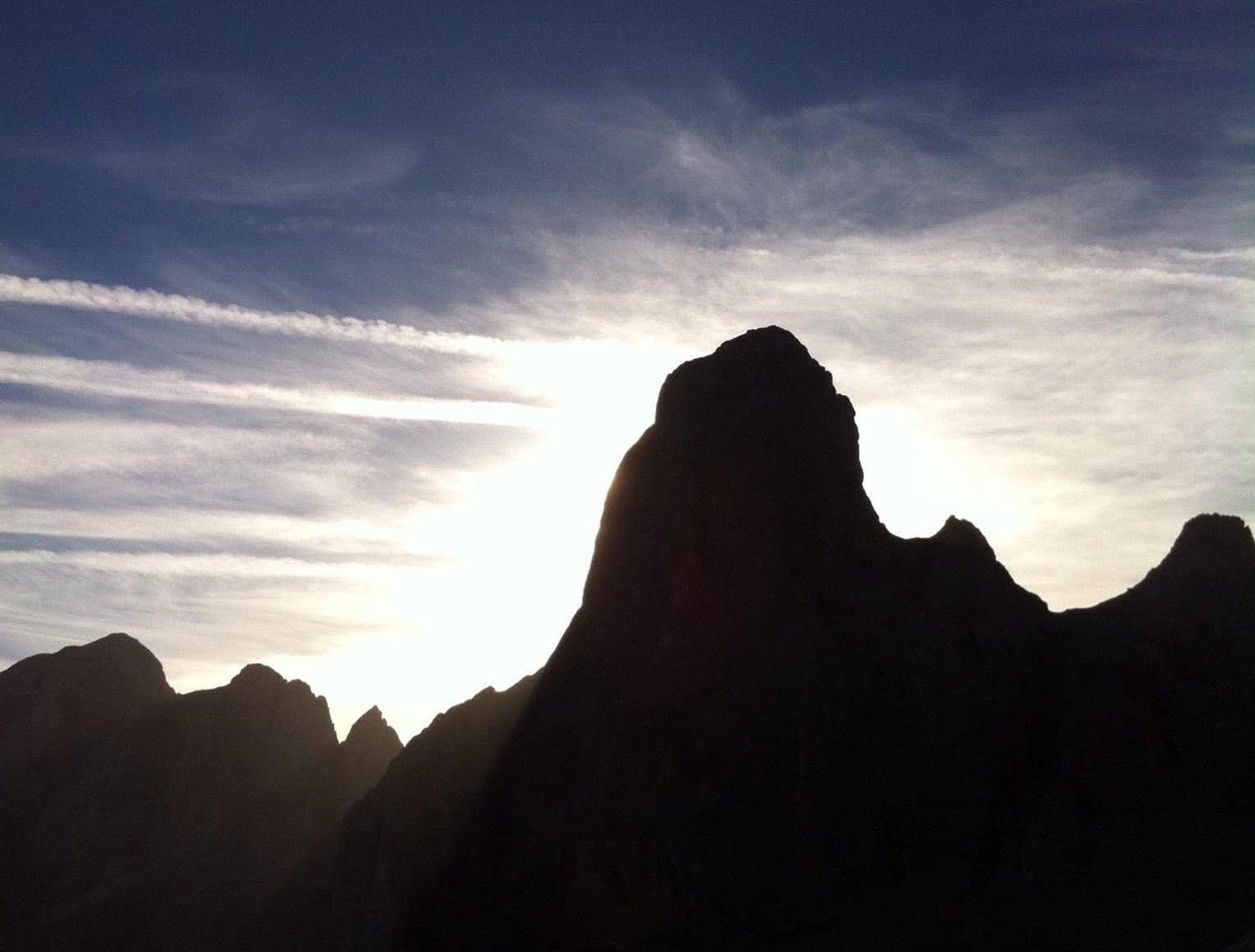 𝐸𝓃𝒿𝑜𝓎 𝓉𝒽𝑒 𝒿𝑜𝓊𝓇𝓃𝑒𝓎; 𝓉𝒽𝑒 𝒻𝒾𝓃𝒾𝓈𝒽 𝓁𝒾𝓃𝑒 𝓌𝑜𝓊𝓁𝒹𝓃'𝓉 𝒷𝑒 𝓈𝑜 𝓈𝓌𝑒𝑒𝓉, 𝒾𝒻 𝓃𝑜𝓉𝒽𝒾𝓃𝑔 𝒽𝒶𝓅𝓅𝑒𝓃𝑒𝒹 𝒶𝓁𝑜𝓃𝑔 𝓉𝒽𝑒 𝓌𝒶𝓎.

From sea to mountains, Asturias has a bit of everything. In 2014, with a good friend and my husband, we climbed the tallest peak in the Picos de Europa and the Cantabrian Mountains: Torre Cerredo. Torre Cerredo borders Asturias and Castilla Leon with an elevation of 2,650m (8,690ft).

One of the best ways to climb the peak is to first hike to the refuge, Refugio Vega de Urriellu, spend the night there, and then get up early to start the ascent up the peak.

We didn't do this, but if you ever do this hike and have time, spend another night in the refuge after summiting the peak before hiking back down. The summit and return hike is around 36km with quite a steep revelation gains and losses. Needless to say, it was a long second day for us! We wished we'd had more time to spend another night at the refuge. Alas, we had work bright and early the next morning.

Some skill and knowledge of mountaineering is highly recommended. It can be a bit of a dicey climb at times, especially if the weather conditions are not in your favor!

[Published first on Instagram.]