I was recently talking to a good friend and student of mine who apologized to me for not showing up for her own self care and said she was really upset with herself that she hadn't been doing anything.
If you are feeling the same know you're not alone.
And, please never apologize! Things happen, life happens… and a lot of things in life are happening right now.
If you do drop the ball, that's OKAY! You are human. It happens. Don't beat yourself up. Instead, when you can, take a moment to tune-in, rest and recharge, as best you can. It doesn't have to be a lot of time, a few minutes can make the world of a difference.
Here are some suggestions:
Check-in with your breath, how are you breathing? If you notice your breaths are shallow and quick, sit with it for a moment. And then, little by little, see if you can slowly increase your exhale to be longer than your inhale.
Do a short meditation. If you want a bit of accountability, come join me when you can for Meditating March, 5-mins of daily meditation on Instagram Live (replays available). Or join me on Insight Timer.
Go for a walk.
Take a mindful moment with a cup of coffee or tea, or while you are cooking or eating. Notice the smells, texture, temperature, or taste that arise.
Take a bath, light some candles, maybe even with a cup of soothing herbal tea.
Do some mindful movement like yoga.
Follow a guided awareness like Yoga Nidra. Sign up for a free Yoga Nidra!
Do something you love doing and do it for yourself.
There are so many ways you can refill yourself with energy, refill yourself with love. It doesn't have to take a lot of time.
Don't give up on yourself! Don't get angry or frustrated for dropping the ball. Pick it back up when you can. And if you need support, please don't feel shy to ask for it!
Repeat after me:
I am worthy of love.
I am worthy of support.
I deserve to care for myself.
I deserve to rest and recharge.
And if you wish to build that positive energy and love and share it with others, I'd love to invite you to join me this Thursday online for a solidarity yoga session.
The proceeds from the session will go to Doctors Without Borders.
As of today, March 6, Doctors Without Boarders "Teams are preparing for a range of scenarios, including providing surgical care, emergency medicine, and mental health support for displaced people. On March 6, [their] first shipment of emergency supplies was safely received by the Ministry of Health in Kyiv. The shipment includes surgical kits, trauma kits, and basic necessities for intensive care units, emergency rooms, and surgical operating theaters—approximately 1,400 cubic feet of supplies. These supplies are now being sent on to hospitals in the city and other towns further east where they are urgently needed."
If you would like to donate your positive energy, love and, if possible, money is support of those affected by the Ukrainian Crisis, I would love you to join me! If you can't join live but still wish to be a part of it, sign up and you will have access to the replay for 3 days.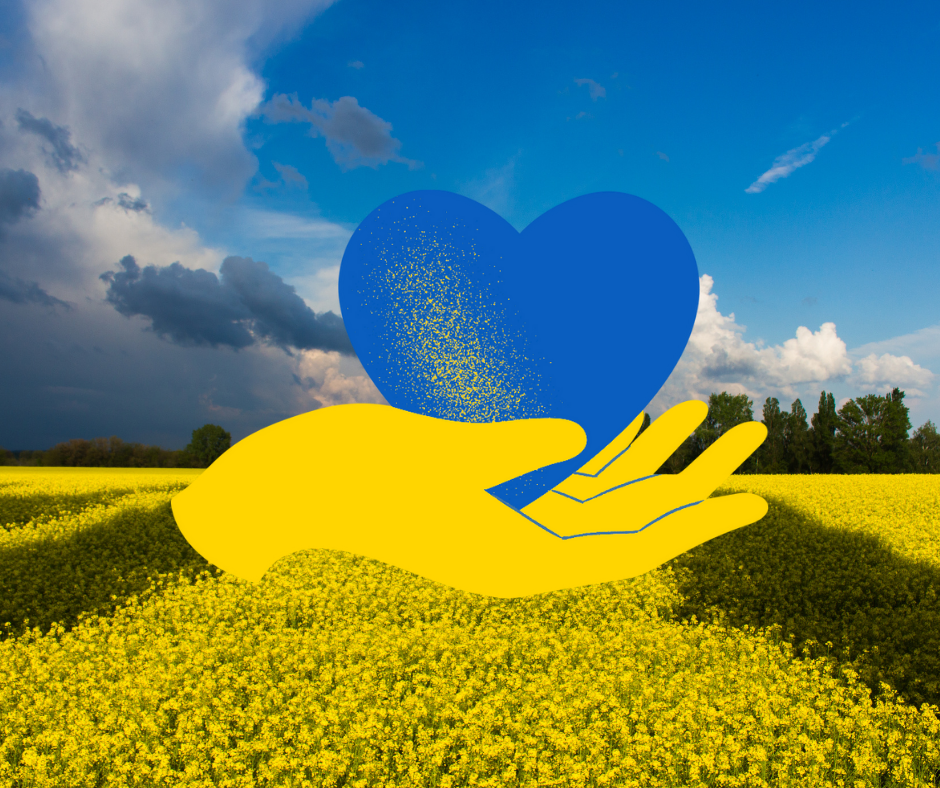 Thursday March 10th
18:30 CET | 17:30 GMT | 9:30 PST
30min yoga session on Zoom
All levels welcome
Donate what you can